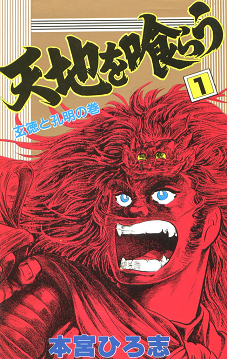 Years before the Breath of Fire series solidified Capcom's RPG pedigree, the company was mostly remembered for their action games. Titles like Bionic Commando and Mega Man 2 were staples in any NES library, but in 1989 the company developed two RPGs: Willow and Tenchi wo Kurau. The former is a conventional Zelda-inspired Action RPG, a uniformly quality licensed title, while the latter, licensed from the titular manga, is a very atypical RPG.
About a year later, Tenchi wo Kurau was released in America as Destiny of an Emperor. It spawned two direct sequels, one more for the Famicom and another for the Game Boy. These three games take typical strategy RPG and JRPG elements and remix them into something totally unique. The common element is the game's tactical battle system, which differentiates itself from games like Final Fantasy and Fire Emblem in several critical ways. The battle screen is made up of five player-controlled generals against five enemies, all with a certain number of soldiers who function as hit points. The more soldiers a general has, the more damage they can dish out against opponents. Rather than targeting specific enemies, Destiny of an Emperor quickly becomes less about vanquishing opposing generals and more about determining what order you'll weaken them. If an RPG's quality is based solely on its battle system, these games offer a singular gaming experience.
Tenchi wo Kurau, or The Devouring of Heaven and Earth, is a manga dramatizing the classic Chinese novelRomance of the Three Kingdoms. The original story is well-regarded for its long and twisting historical narrative. With all of its various characters and sub-plots, there's no way Tenchi wo Kurau can retell the entire novel. Instead, it focuses specifically on the story of Liu Bei, Zhang Fei, and Guan Yu, three sworn brothers who become a dominating force in the war-torn land of ancient China. Serialized in Weekly Shonen Jump beginning in 1983, it evidently surveyed very low amongst Jump readers, ending only one year later. There are no sequel comics, no OVAs, and little else in the franchise excluding a smattering of games developed and published by various companies. Although never translated into English, the entire series has been collected into an affordable seven volume set available on many websites.
Capcom released two Tenchi wo Kurau beat-em-up arcade games world wide as Dynasty Wars in 1989 and Warriors of Fate in 1992. In the west, Dynasty Wars is probably the most visible of all Tenchi wo Kurau games, with ports created for nearly every major computer platform at the time. This article won't go into detail discussing these, instead discussing Destiny of an Emperor and Tenchi wo Kurau's various other RPG iterations.
Tenchi wo Kurau's Heroes and Villains
All of the Tenchi wo Kurau games follow essentially the same storyline, chronicling Liu Bei's rise to power. Many sources have commented on how loosely the game follows the Romance of the Three Kingdoms and Tenchi wo Kurau storylines. Liu Bei, Zhang Fei, and Guan Yu begin the game as sworn brothers and destroy the Yellow Turbans, Liu Bei becomes governor and eventually declares himself the emperor, and his army conquers and unites the entire continent under the Shu banner. In Romance of the Three Kingdoms, Sun Quan's army actually triumphs over Liu Bei, after which he becomes very ill and dies long before China is unified. For those who care about historical inaccuracies, just be prepared for some turbulence.