This entry in the series, which appears to be a remake of Aero Fighters 2, jumped ship from the Neo-Geo hardware and was instead developed on the Sony ZN-1, which is essentially a Sony PlayStation tucked into an arcade cabinet. This entry does not appear to have had a stateside release; Aero Fighters Special only seems to have been distributed in Taiwan, and the Playstation port, Sonic Wings Special, only reached Europe. The Taiwanese version is completely in English.
Aero Fighters Special feels a lot more contemporary than the previous entries. There are more bullets here than any other entry in the series and some elements of danmaku, though not enough to keep it from feeling old school. Hit box sizes are also reduced, adding to the more modern feel, though grazing does not offer any sort of advantage. Sonic Wings Specialis also the biggest game in the series, with 17 levels. Only nine are played per round, and if a secret fighter is chosen, you get an alternate version of that level. If you count the alternate versions of each level, you get 34 total possible levels to play. All of these levels are remixes of levels from the first three games, Aero Fighters 1, 2, and 3. Which one you play is decided based on your score after level 4.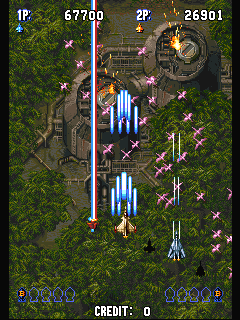 Aero Fighters Special and Sonic Wings Limited are very similar games, with a few differences. Sonic Wings Special adds in a new first boss, unlockable planes, and a save feature. It faithfully ports Sonic Wings Limited while adding in enough extra content to justify it getting the "Special" in its title.
Characters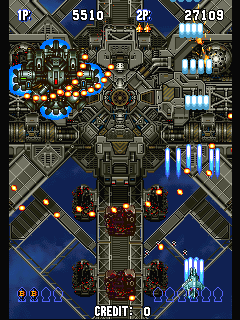 In the home versions, you unlock a secret plane whenever you beat the game with a character. Secret planes are all historic, usually from World War II. Also, even though there are teams, once you start unlocking content, you can start mixing and matching teams as you like in two-player.
One of the big additions to Sonic Wings Special is its save feature. Between levels, you can press 'L', 'R', and 'Start' all at the same time to save the game. It's not often you see a shmup with a save feature, making this pretty unique. There is also a time attack mode, which makes you only fight super powered versions of various bosses. It also supports arcade style monitors, though in order to use this feature, you have to turn your TV or monitor sideways if you don't have a vertical monitor.
The European ports lack a save feature, meaning that unlockable content and high scores have to be achieved each individual time the game is turned on. The unlockable content consists mostly of planes from previous games and is unlocked by completing the game with that character.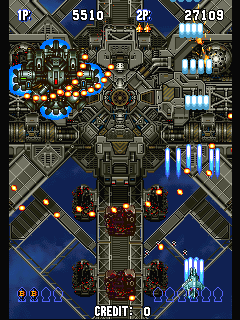 Sonic Wings Special has been released many times, first by Media Quest in 1996, by Hamster in 2002, by Phoenix Games in 2004, and finally a PSN version was released in 2010 by Monkey Paw Games.