Sorry for the delay, readers, it's been a busy year here at HG101, and I finally wanted to reveal some upcoming projects!
First off:
Now Playing: A Guide to 1980s and 90s Movie Games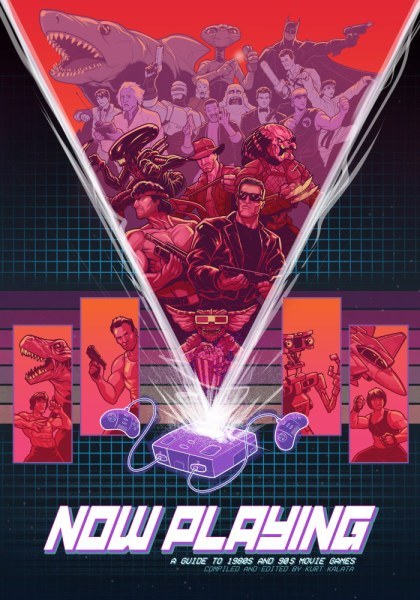 Cover art by Rusty Shackles!
This 400 page book covers hundreds upon hundreds of licensed American movie games from the 1980s and 1990s, across every platform imaginable – home computers, arcades, consoles, portable Tiger electronic gadgets, basically everything. So basically all of the games based on Indiana Jones, E. T., Jurassic Park, Back to the Future, RoboCop, Die Hard, Top Gun, Rambo, Terminator, Alien/Aliens, Home Alone, James Bond, Ghostbusters, and so many others. Due to the density of the text, the layout is a bit different than regular HG101 books, but it's still chock full of game screenshots, box art, and movie pictures. We're not just covering the games that came out during the 1980s and 1990s though, but many of the modern games associated with these properties, at least up to the end of 2022. (We did have to put a limit on Star Wars and Star Trek games though, just because those are monumental franchises that probably deserve their own individual books.)
This book is actually being published by Press Run, the division of Limited Run Games focusing on books. We're proud and excited to be part of their line of upcoming works! There's no set due date for this yet – it's basically done but it's still being edited, which is a sizable tasks considering it's roughly 400 pages in length – but keep your eyes open! We talked a little bit about the book on the Runtime podcast a few months back, which also covers some other upcoming books in their lineup.
Next up:
HG101 Presents: Arcade Cult Classics
Cover art also by Rusty Shackles!
A few years back, we published NES Cult Classics, which focused on games from smaller third party publishers, basically all of the sort of games we couldn't fit in other books. This next entry in the series has the same spirit, containing obscure, interesting, and offbeat games from developers like Jaleco, Irem, NMK, TAD, ADK, Nichibutsu, Toaplan, Mitchell, and others. You can guess at some of the games featured based on the characters included on the cover. Since we're reserving shoot-em-ups, beat-em-ups, and fighting games for other books, most of what's here are platformers and run-and-guns, along with a few other oddities. This one is going the usual self-publishing route, so it'll probably be out before the movie games book, but again, more info will be forthcoming! We'll likely have a preview up for $5+ Patreon donors when we have something suitable to show off.
Patreon Postcards
Every year, we do a short run of retro game postcards with originally commissioned artwork on the front and game information and screenshots on the back. These are a little late this year but I'll be printing this up within the next few weeks and sending them out to $20+ Patreon pledgers. All of the artwork for this year's run are shown below. As you can see, there's quite a lot of Sega Master System stuff here!
Clockwork Aquario – by Kaibuzetta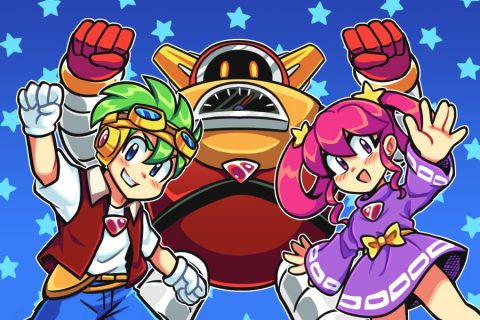 Monster World IV – by Kaibuzetta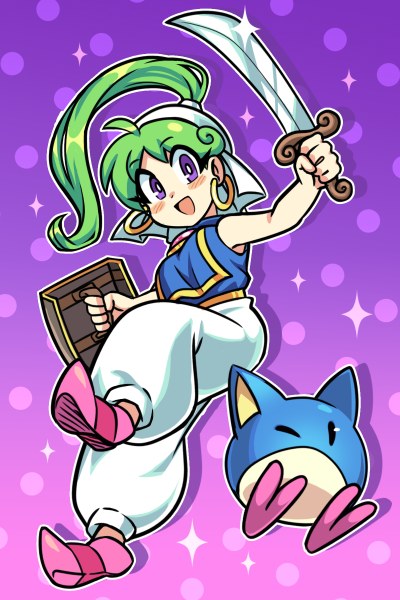 Zillion – by Danmakuman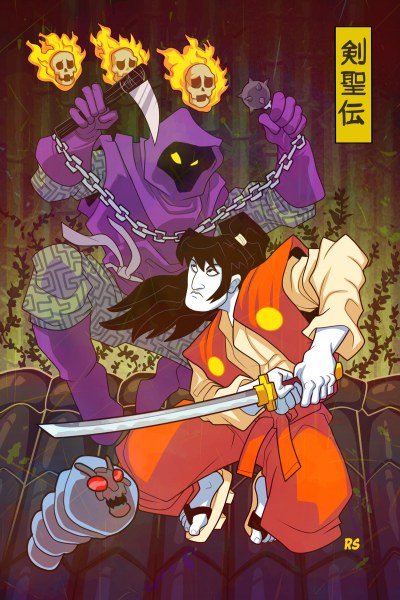 Black Belt – by Rusty Shackles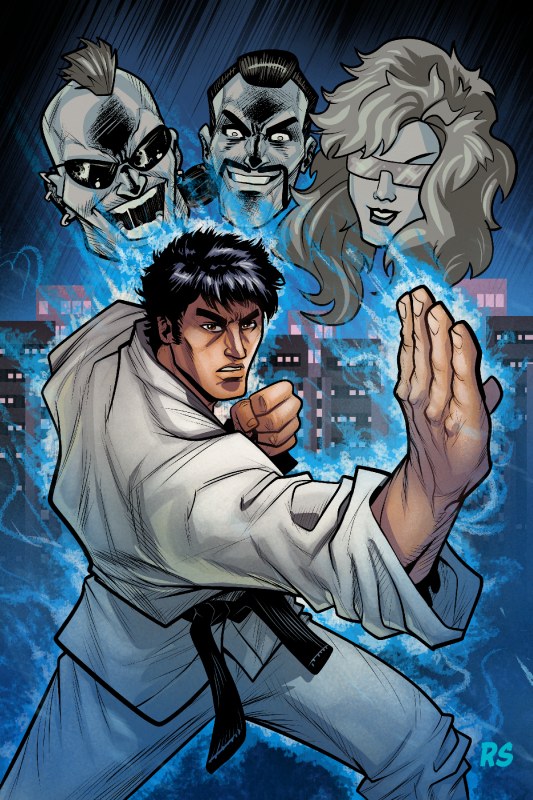 Ghost House – by Thor Thorvaldson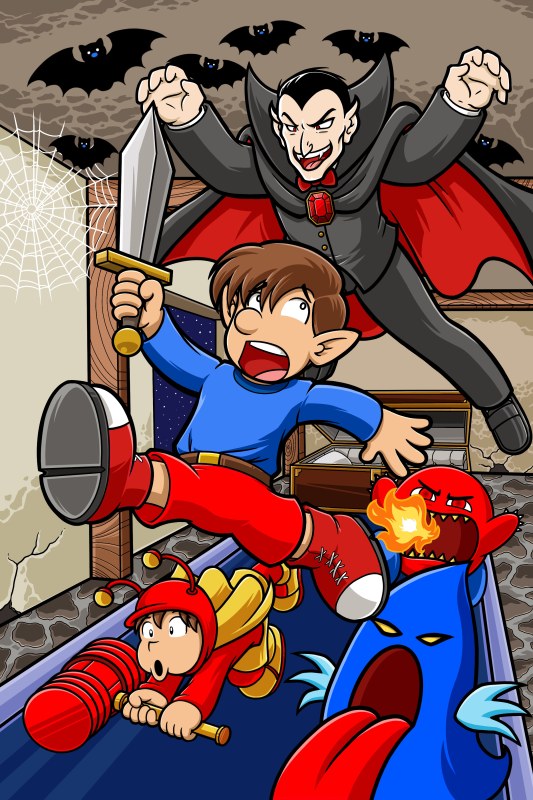 All of the rest of our postcard artwork can be found at this link.
PC Engine: The Box Art Collection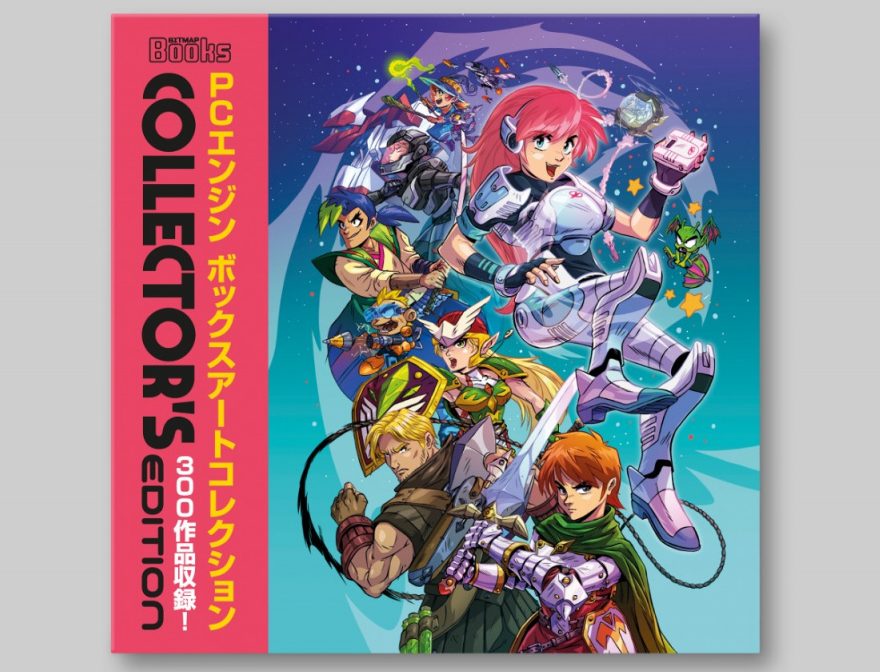 Recently announced is Bitmap Book's PC Engine: The Box Art Collection! We supplied the text for this one, covering a huge chunk of the PCE library, along with some extensive history articles. The cover for the limited edition is also being provided by legendary Super Play artist Wil Overton. Some previews of the interior can be found at Time Extension. More information will be available on Bitmap Books' social media feed but it will be released later in 2023.
A Guide to Japanese Role-Playing Games reprint in May!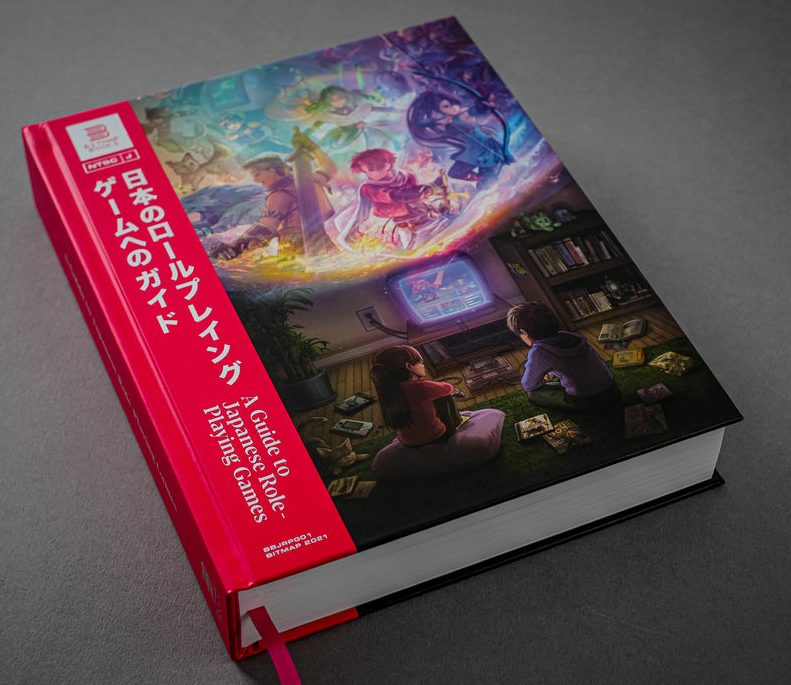 The response to A Guide to Japanese Role-Playing Games has been incredible. It's also sold through for three whole printings! They sell out pretty quickly, and even Amazon ran out of stock of them recently. But don't pay ridiculous markups on eBay from third-party sellers! The next print will be available in mid-May, so check out Bitmap Books' site to subscribe to their newsletter for when orders go live.
Patreon Podcast Polls
While biweekly episodes of HG101's Top 47,858 Games of All Time podcast are available on the free feed, Patreon donors get access to an extra episode every week. Just $3 a month will get access to all of these episodes – we're up nearly 600 regular episodes and over 240 bonus episodes, make for an incredible amount of listening material on games most other retro game podcasts would be too baffled to touch! Additionally, we also hold monthly polls so Patreon donors can vote on which staff selected games will be covered in an upcoming episode.
From 2022: The Bride of Retro Horror
Because we were so busy in 2022 getting together everything listed above, we were only able to publish one book in 2022, but it's a really cool one: the Bride of Retro Horror, a follow-up to our Guide to Retro Horror book, this entry covers early genre classics like Clock Tower, Alone in the Dark, Night Trap, and plenty of other interesting titles that are outside of the usual mainstays like Resident Evil and Silent Hill.
Other Stuff!
There's other stuff in the works we're not quite ready to elaborate on, but keep your eyes peeled, as they say in Super Contra world. As always, you can support the site with a pledge on Patreon, which supports the backend upkeep of the site, regular site articles (and payment for the writers!), book production, art commissions, and the podcast crew!