Master System Cover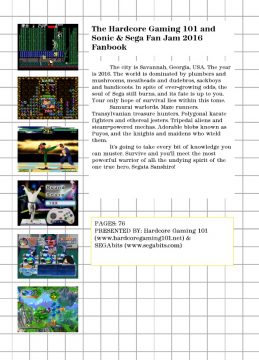 Sonic Variant Cover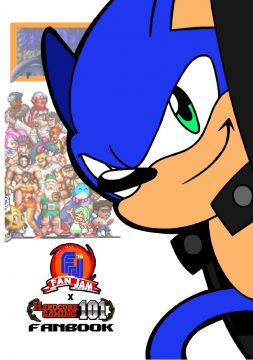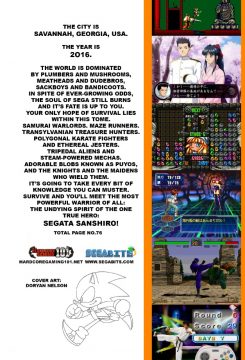 Cover artwork by Doryan Nelson
Produced in conjunction with SegaBITS, and this fanbook was created to promote the Sonic & Sega 2016 Fan Jam in Savannah, GA on Saturday, November 12. This book introduces many of Sega's most beloved series, including Streets of Rage, Sakura Wars, ToeJam & Earl, NiGHTS, Puyo Puyo, and Virtua Fighter. Also included are reviews of two games for true Sega fans: Segata Sanshiro Shinken Yuugi, the Saturn minigame collection starring Sega's ultra manly spokesman, and Segagaga, the Dreamcast simulation game where you attempt to run Sega as a company to save the realm of video gaming! Also included are reviews of three lesser known Master System games: Ghost House, Maze Hunter 3D, and Kenseiden!
To Purchase:
No longer in print. PDF and MOBI files available only to Patreon donors.
Everyone who contributes $16 or more monthly to the site's Patreon will receive free PDF and Kindle MOBI files for all of our books, including this one. Make sure to check out this post for the download links when the book is available.
The covered game series include:
Ghost House
Kenseiden
Maze Hunter 3D
Streets of Rage
NiGHTS
Sakura Wars (1 & 2)
Puyo Puyo (1 & 2)
Virtua Fighter (1 & 2)
ToeJam & Earl
Segata Sanshiro Shinken Yugi
Segagaga
Sega 3D Classics Credits Gallery
Sample Gallery: