A History of Korean Gaming
Lost Games: Beta Versions, Unreleased and Disappeared Software (1987-1993)
While some of the officially released games are hard enough to research, there is also a lot of stuff no one has ever experienced or even seen. Cancelled games, radically different prototypes and obscure indie games of which no surviving copies are known are dealt with here. Some other games listed with the individual company profiles especially from early years might also be lost games today, despite being released properly in their time. In place of the missing release dates, the unreleased games are labeled with the years they were reported on. This list will be expanded upon with future updates.
Early Mirinae Games - MSX, PCB (1987-1991)
Mirinae's old homepage listed a whole bunch of early games that have actually only existed as concepts, which designer Kim Kyongsoo created in his school days, as he revealed in our interview. Amongst them are the MSX programs Smorpy (April 1987) and Star Tale (July 1989), as well as the PCB based games The Temple of Heavenly Sphere, Assault Gear (both November 1989), Venturaiders (May 1990), Landst (September 1990) and Rune Blade (June 1991).
그날이 오면 (Geu Nal-i Omyeon) / The Day - MSX2 (1989)

Magazine Advertisement

Geu Nal-i Omyeon

The much hyped first episode of Mirinae's famous The Day series causes much confusion among retro gamers until today, although Mirinae's Cho Daeho clearly stated in an interview that it was never released, because they wanted to make a game that "falls nothing short of the Japanese games". The main reason for the cancellation was stated as too choppy scrolling (whether or not it ever occured to them to just correct that certain issue rather than flushing the whole game down the toilet remains unknown)1. Amongst other things the screenshots show that it featured "option" upgrades, which are missing in the sequel, and a bunch of other weapons reintroduced by later games in the series.

According to Mirinae's former website, a version of the game has actually been released - it lists a board game by that title (though it is unclear whether that means an actual board game, or board as in PCB), which supposedly has been exported to Japan2.



Geu Nal-i Omyeon

Geu Nal-i Omyeon
마성전설 (Maseong Jeonseol) - PC-DOS (August 1990)

Maseong Jeonseol
A PC port to Konami's MSX game Knightmare with Korean screen text, programmed by Kim Sungsik, who later worked as a Programmer for Soft Action on Fox Ranger and also formed his own development team, Danbi System. The gameplay was accompanied by the rhythms of Lambada. The freeware title was possibly the first Korean PC game supporting EGA graphics3.
Park Jeonggeun's Games: 앙마의 동굴 (Angma-ui Donggul) & Puzznic - PC-DOS (1991)
| | | |
| --- | --- | --- |
| Angma-ui Donggul | Angma-ui Donggul was a interestingly-looking platformer stated to be inspired by Aztec on the Apple II, Puzznic didn't even change the title of the game it copied. Both were released as freeware, nonetheless it is unknown whether they have survived. But more interesting than the games themselves is the story that came with their introduction in MyCom: The article claims their programmer Park Jeonggeun was also responsible for the PC-version to King's Valley, together with two friends, Kim Sungsik and Yeom Jeongcheol4, which was confirmed by Kim Sungsik on Danbi System's official homepage. Well, none of them is listed on the credits screen in that game. Did they release the game under aliases? Were they impostors? We might never know ... | Puzznic |
Fox Ranger Prototype Versions - PC-DOS (1991-1992)

Fox Ranger Ver 0.5

Fox Ranger Ver 0.5

Version 0.5 of Fox Ranger was first shown in mid-1991. The graphics were in a very early stage, but it seemed playable at that point. The preview also showed Soft Action's stage editor, and described it in a way that led to assume it would be included with the final product, which in the end it wasn't but that might have been a mistake on the part of the magazine5.

A more advanced version was presented in early 1992. This one was already very similar to the final game, but a few boss sprites were completely redrawn and others slightly edited until the release6.





Fox Ranger Ver 0.5

Fox Ranger Beta
Unreleased Zemina Games - Master System, Famicom (1992)
Besides Super Boy 4 and Magic Kid Googoo, Zemina announced two more exclusive games for Nintendo and Sega/Samsung's 8-bit consoles. But as it seems the company folded before Wonsiin II for Master System and the Famicom game Teungmyeong X-35 (Mission X-35) could be completed7. Wonsiin II of course was the sequel to their Dino Riki-inspired MSX game and might have been finished by Open as Wonder Kid, but nothing is known about the other game.
화랑소공 (Hwarang Sogong) - PC-DOS (1992)

Hwarang Sogong

After the success of his Korean Dungeon Boy, Choe Wanseop started to create a more ambitious game, together with two other designers, Yi Myeonggyu and Choe Deokhyeon. The development was funded by Hyundai this time8. A preview appeared in January 1992, which claimed the game was 90% finished and expected for a release in March or April of that same year9. After that, however, the game just quietly disappeared.

The game was conceived as a sidescrolling Action-RPG and would have been set in an ancient time when the Korean peninsula was divided into three kingdoms (57BC - 668). The player would have taken control over Sogong, a member of some kind of "knight order" called Hwarang, who embarks on a quest to resque a princess.



Hwarang Sogong
더파이터 (The Fighter) - PC-DOS (1992)

The Fighter

A fighting game inspired by Street Fighter II. It was programmed by Kim Seongjin together with two others, and displayed in Hercules graphics10. A screenshot from a cutscene for the game rips off the popular (also in Korea) novel/manga/anime Ginga Eiyuu Densetsu (Legend of Galactic Heroes), more specificly the two characters Reinhard and Yang. That's everything known about the game. "The Fighter" is not the easiest title to research, after all.


Legend of Galactic Heroes





The Fighter
요크타운 (Yoke Town) - PC-DOS (1993)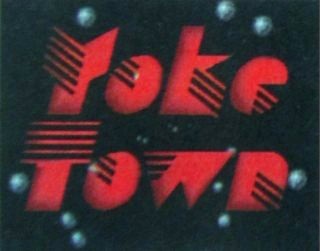 Yoke Town
Another homebrew game, said to consist of vertical and horizontal shmup stages11. It is not known whether development has been completed. As the Korean writing for the title is identical to "Yorktown", this one is a bitch to research as well.
대격 (Daegyeok) - PC-DOS (1993)

Daegyeok
Was in development at a team called Animus, which consisted of 7 university students led by one Yi Seungho12. Daegyeok was announced as a fighting game featuring story cutscenes, but only the title screen was ever shown. SKC intended to publish it. Animus was never heard of anymore, afterwards.
나무 Namu Games - PC-DOS (1993)

Fire Force

Sweet Collection

Namu was the company of former MBitM team lead Jeong Chanyong (New Boggle Boggle, The Micro Xevious). It first appeared on the scene in mid-1992, as the developer for the official game to the EXPO 93. In this adventure Kumdori, the exposition's mascot, had to search for the world's disappeared cultural treasures on Jeju Island. It was supposed to be handed out for free at the exposition, but no record as to whether that actually happened could be found, yet. One year later, Namu announced three new games at once: Fire Force was described as an arcade style shooter similar to Operation Wolf, Sweet Collection quite obviously a puzzle game. I'm finally would have been an adventure (or more likely interactive fiction) game about an amnesiac plane crash survivor13.

In October the same year, Namu was integrated into Open, who announced to publish Fire Force and Sweet Collection in one bundled package14, but in the end that wasn't released, either.

Only in late 1995, the game resurfaced as Block Fantasy, now stated as developed by Bogo World and published by YoungCom15. It is not known whether some former Namu members left to work at Bogo World or if the game was still really developed by Open.





The Adventure of Kumdori

I'm
카르마 Karma - PC-DOS (1993)
| | | |
| --- | --- | --- |
| Karma | An early cancelled game by Family Production, who became one of the most famous Korean development houses during the course of the nineties, Karma (not to be confused with the 1996 3D RPG by Dragonfly) was obviously in love with Might and Magic. The planned release date was given as October 1993, only one month after the magazine it was featured in was sold, so it was likely fairly advanced in development. The article boasted with 10 dungeons, 30 different monster sprites, various attack animations and a party of up to six heroes, recruitable from 30 NPCs16. | Karma |
Hack Format - PC-DOS (1993)

Hack Format

Hack Format would have told the story of an atomic conflict in the far future of 1999, giving the player the task to find and disarm the threatening atomic bomb. Developer Marixon promised an adventure game with shooting elements, and an ingame computer interface for the hacking that uses 60% as much commands as DOS. The game was shown in the same issue as Karma, and even scheduled a month earlier thant the other game, so according to the plan it would have been available almost at the same time the article was printed. Maybe the fact that Marixon advertised it as "the first Korean adult game" caused problems with the then newly established game censorship (although the magazine claimed that there was no actual "adult" content)17.

The project was faced with nothing but trouble, though. As this was the first game in development at Marixon, all developers were very inexperienced. Furthermore, most of the team dissolved and was replaced with new staff during the development cycle, which the publisher also shortened from a planned two years to two months18.





Hack Format
이니언 (Inieon) - PC-DOS (1993)

Inieon
A sidescrolling action-RPG that was in development by the "National Association of Computer Studies Departments". Nothing else is known about this game19.
키드캅 (Kid Cop) - PC-DOS (1993)

Kid Cop (movie still)
Kid Cop was a 1993 movie about a group of kids having to fight of burglars. Soft Action was supposed to create an action game tie-in, but the game was canceled due to a disagreement with the production company of the film. Soft Action claimed the game was as good as finished at the time of its cancellation, but as there are no screenshots available, it is impossible to tell how much truth lies in that statement20.
인사이더 (Insider) - PC-DOS (1993)

Insider

A vertical scrolling shooter by Makkoya, which was compared to Xevious for its structure of fluent area transitions instead of seperate stages. A few abstract renders for enemies were all that was shown.


Insider





Insider
Unnamed Makkoya Strategy Simulation - PC-DOS (1993)
| | | |
| --- | --- | --- |
| no title | A strategy game, supposed to run in real time and to be slightly inspired by Dune II, although the screen composition more resembles Populous. Nothing else is known, the game didn't even have a title at the time of its coverage21. | no title |
씨티 히어로즈 City Heroes - Mega Drive (1993-1994)

City Heroes (Mega Drive)

City Heroes (Mega Drive)

City Heroes (Mega Drive)

Of all the unreleased games on this page, City Heroes is the most tragic case. The same team that had brought Uju Geobukseon (with some reinforcements) began working on it in September 1992, and by spring 1994, the game was completely finished and bugfixed, with the master rom just waiting for mass production22, multiple magazines had printed in-depth coverage, and Samsung even claimed ambitions to bring the game to overseas markets23, but then the confusion around the still new censorship system ultimately prevented its release.

The belt scrolling brawler was first ridiculed for being almost a carbon copy of Streets of Rage 2, but when the development reached its final stages, every journalist who had played the game reported about its astonishing quality. The game would have featured 5 stages and a 2-player co-op mode24.

Originally, Samsung had at least one more Mega Drive game in the planning stages, a one-on-one fighting game called Princess Fighter, to be developed in cooperation with an unnamed Japanese developer. That title got cancelled even earlier due to complications with the partner. But after the big fiasko with City Heroes, Samsung immediately disbanded all their console development, anyway25.





City Heroes (Mega Drive)

City Heroes (Mega Drive)

City Heroes (Mega Drive)
깨비 꼬비 (Kaby Koby) - Famicom (1993-1994)

Kaby Koby (Famicom)

Kaby Koby (Famicom)

This Famicom platformer probably was left hanging when Open abandoned the 8-bit consoles in favor of the PC. The players would have assumed the roles of the two titular cute Goblin characters to retrieve five jewels stolen from heaven by "a Satan"26. The game would have been fittingly divided into five worlds of three stages each27.

Of the known images and information, nothing indicates anything special about this game, whith the exception of the story in hilarious Engrish.





Kaby Koby (Famicom)





Kaby Koby (Famicom)

Kaby Koby (Famicom)
꿈도리 안내 (Kkumdori Annae) - PC-DOS (1993)
| | | |
| --- | --- | --- |
| Kkumdori Annae | Before making a name for their fishing simulations, Taff Systems worked on a game that was intended to teach kids something about the environment28. Apparently it would have been a collection of micro games, preview screenshots show a shooting sequence with a bow and flying devils, as well as a sequence that looks like a block puzzler. Hard to imagine how those would have fit in with the supposed environmental message. | Kkumdori Annae |
References
1. MyCom 8/1990, page 163
2. http://web.archive.org/web/19971221022216/http://mirinae.co.kr/
3. MyCom 6/1991, page 151
4. MyCom 6/1991, page 155
5. MyCom 6/1991, page 151-153
6. Game World 2/1992, page 197
7. Game World 2/1992, page 30
8. MyCom 6/1991, page 154
9. MyCom 2/1992, page 91, 163
10. Mycom 6/1992, page 79
11. PC World 2/1993, page 266
12. PC World 3/1993, pages 228, 229 and 231
13. Game Champ 5/1993, special booklet page 48
14. Game Champ 2/1994, not paginated
15. GameCom in MyCom 11/1995, page 29
16. Game Champ 10/1993, special booklet page 72
17. Game Champ 10/1993, special booklet page 73
18. http://blog.paran.com/haneter/31519967
19. Game Champ 5/1993, special booklet page 50
20. Game World 12/1993, page 137
21. Game World 12/1993, page 134
22. Game World 5/1994, page 52
23. Game World 1/1994, page 126
24. Ibid., special booklet page 58
25. Game World 6/1994, page 54
26. Game World 1/1994, page 124
27. Game World 10/1993, page 138
28. Game World 10/1993, page 139; also see http://darkdungzip.tistory.com/119

A History of Korean Gaming